Growth in Performance Events?
Titles awarded for American Cocker Spaniel
from 2002 to 2016.
&copy Jean A. Delisle
---
For the last 10 years or so, many people see the performances events/trials as the saviour of dog shows! They have the growth! They have the numbers! They will solve all our problems! We should get them involved and offer more trials for them! Voila! Problems solved. Really?

Let's look at the numbers of AKC titles awarded to Cocker Spaniels in the last 15 years. PLEASE be careful in interpreting these figures: the number of titles does NOT represent necessarily the numbers of unique dogs getting titles. For example, most agility dogs will compete for multiples titles and Conformation Champion might keep competing to get a Grand Champion level.


What's the trend?
---
From 2002 - 2016.

2016* = Estimated



The red line indicates the numbers of Conformation show champions since 2002. From roughly 600 champions it is estimated that 371 American cocker spaniels will be get their 15 points and 2 majors for 2016. 126 cockers will get their Grand Champion Status.
The cyan line indicated the total numbers of Champions + Grand Champions that was offered starting in 2009.

Now, the purple line represents over 25 different Agility titles and counting! The growth was phenomenal 10 years ago and it peaked in 2012 with over 706 titles offered to cocker spaniels. In 2015 it dropped to 533 titles that were obtained by American cocker spaniels. Most likely, less than 100 cockers have gotten an agility title in 2015. As dogs and handlers negotiate an obstacle course racing against the clock, most compete to get multiple titles.

The green line represents the Rally events when it all started in 2005. Only 4 titles are possible: Rally Novice (RN), Rally Advanced (RA), Rally Excellent (RE) and Rally Advanced Excellent (RAE). From 166 titles offered in 2005 only 77 titles were given in 2015: RN = 36 titles; RA = 22 titles; RE 12 titles and RAE 7 titles.

Finally, the blue line represents obedience trials. Originally, 4 titles are possible: Companion Dog (CD), Companion Dog Excellent (CDX), Utility Dog (UD) and Utility Dog Excellent (UDX). The regulations have expanded to facilitate the sport of obedience to grow and flourish. OTCH, POC, BN, GN, GO, OGM, OM, PCD, PCDX, PUDX, PUTD, VER etc. are all titles offered in Obedience. Back in 2002, 62 American cocker spaniels got their CD title. For the year 2015 only 19 American cockers got their CD, 7 their CDX, 2 have obtained a UD title and one a UDX (3 OM titles were also awarded).

Other (new) titles/levels
---
Other cumulative titles are being offered by the AKC: except for Canine Good Citizen (CGC), other titles obtained by cockers are relatively low. These include Tracking, Field & Hunting and Therapy.

The AKC started to count the CGC titles in 2013 with 105 CGC titles. In 2014, 66 cockers were CGC and in 2015, 80 cockers got their CGC, 19 CGCA (The advanced level of Canine Good Citizen) and 4 CGCU (Canine Good Citizen Urban). In 2015, 3 Junior Hunter, 1 Senior Hunter and 3 Master Hunter. Also for 2015, 3 Tracking Dog (TD) titles were given as well as 3 Tracking Dog excellent. And finally, 26 therapy titles were given to American cocker spaniels.

The American Spaniel Club has special titles and awards for Cocker Spaniels.
---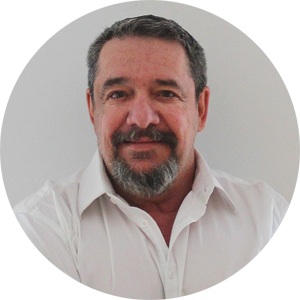 Jean Delisle is a Canadian Kennel Club Sporting & Toy Group judge. Member of the American Spaniel Club Archival Work Group. Maintain and update the Cockers-Worldwide Pedigree website. He bred American Cocker Spaniels under the prefix Kebec's with Pierre Talbot since the early 1980s.

Acknowledgments.
American Kennel Club Statistics











Copyright 2017, Jean A. Delisle. No part of this content may be reproduced without written permission.